Welcome to the Radio Amateurs of Cass County website!
CLUB MEETINGS:
3rd Saturday of the month at 9:00am.
8:30am sausage and pancake breakfast
Hall-Miller Airport, Atlanta, Texas.


Club Callsign: K5HCM
146.980MHz (-) 100Hz - RACC Local Repeater
145.310MHz (-) 100Hz - FREEDOM-LINK SYSTEM
443.300MHz (+) 100Hz - RACC UHF Repeater
*** You do not have to be a member or radio operator to attend! ***

VE TESTING - We will offer amateur radio testing after each meeting if anyone is ready to test! Special testing sessions are available, if needed.
Freedom Link Group
The RACC is associated with the Freedom Link Group of repeaters.
For more information, visit www.freedom-link.org or Freedom-Link Group on facebook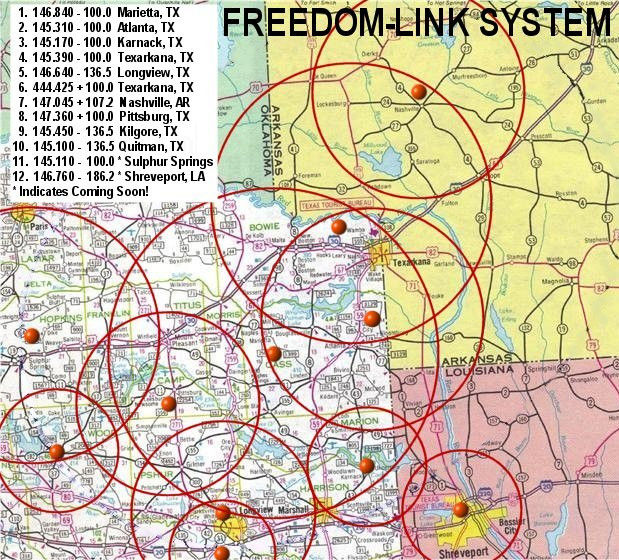 NOAA Weather Ready Ambassadors
The RACC has been recognized as a Weather Ready Ambassador, part of the Weather Ready Nation(R) initiative by the National Oceanic and Atmospheric Administration (NOAA). This recognition is the result of the RACC participation in the Freedom Link Group weather/SKYWARN nets.

Visit the Weather-Ready Nation Website for more information.
---